Who am I?
Here are just a few highlights of who I am or am not: (Click Here for Pictorial Memories)
I am a Christian who is nothing, but for the Grace and Guidance of the Lord

I am NOT, repeat NOT, perfect...but I do strive for Perfection.
I am a person who cares about others, regardless of their stature in life. You, who really know me, know this.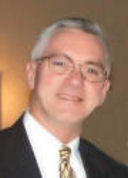 I am the Proprietor and Senior Consultant in my own full-time business. The name of my business is AcreconaŽ and it specializes in Motor Vehicle Reconstruction, Crime Prevention and Safety.

I am a Court Qualified Expert in the field of Motor Vehicle Collision Reconstruction having qualified in the District, Superior and Federal Courts.
I am an Elder at the Grace Community E.F.C. in Spofford, NH. (Click HERE to learn more about our church)

I am a Honorably Discharged Veteran from 3 years in the U.S. Army ("RA all the way!"). While in the military I was a Heavy Equipment Mechanic and Operator and the Chief Clerk of Courts and Boards.

I am a married man who has been married to his first wife, Loretta (Hudson), since February 14th, 1967.

I am a past educator and co-founder of Christian Heritage School, Inc. and a past Director for 20 years and returned to the Board for an additional academic years from 1999-2002.

I am a past Instructor at the Vermont Police Academy, Vermont State Police Academy and Southeastern Vermont Career Education Center. Past Certifications in the fields of Accident Investigations, Community Relations, Defensive Driving, D.U.I., Field Notes and Report Writing, Firearms, Motor Vehicle Law, Patrol Procedures, and School Bus Safety.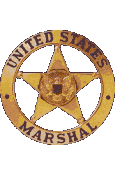 I am a past Adjunct Instructor for the Department of Corrections in Computer Usability and Presently, a Court Security Officer (CSO) working for AKAL Security, Inc. within the U.S. Marshal Service's Federal Court Security Officer Program within the 2nd Circuit - Brattleboro in the District of Vermont. I also helped out Rescue, Inc. as their Acting Executive Director until the full-time Director was hired.

I am also a past - Paperboy, Store Clerk, Accountant's Assistant, Machine Operator, Delivery Truck Driver, School Administrator, Director of Safety, Teller, Personal Banker, Branch Supervisor, Branch Services Representative.

I am a retired Vermont State Trooper (with full pension) who retired as a Senior Sergeant and "Hung up the Ole John B. Stetson" and turned "EQ# 545" in (10-42, no EQ). Check out some of my "Memories" in a pictorial form. Troops I worked out of? ~ Troop C (Shaftsbury-536/517), Troop A (St. Albans-236/232), Troop D (Rochester - Bethel-541), I Patrol (Middlesex-704), Troop K (Middlesex-603), Troop D (Brattleboro-505) and Troop D (Rockingham-545).

I am the Webmaster of this site, others below and the Founder and Owner of the following domains: www.StateTroopersDirectory.com - www.PolicePoems.com - www.Acrecona.com - www.Istanbul-Kitchen.com.
I have a more exhaustive "Long Story" also. When you have time, you are really hurting, you think that you are the only one who has some hurt in your life (and we can all feel that way at the time), and you think no one cares- you may wish to read it. It's a story of my life growing up in Brattleboro, Vermont with many (more) "Happy Times" too!
Hit your "Back" button or Try one of AcreconaŽ's "Top Sites" below:
[ AcreconaŽ - LEO Links Directory ] [ A Dedication to Peace Officers (Worldwide) ] [ LEO Memorials ]
[ Police Poems ] [ Official Directory of State Patrols & State Police ] [ State Trooper Home Pages ]
[ Vermont State Police ] [ Veterans' Links and Memorials ] [ Web Rings ]